Announcing - Smartwaiver File Attach
Your smart waivers just got better. We're excited to announce the launch of our new File Attach feature.
How it Works
With the File Attach option, you can ask your participants to upload additional documentation along with their signed waiver. Files are automatically appended to participant information, ensuring you have them on file from the Waiver Console when you need them.
To use File Attach, select the waiver template you'd like to edit and go to: Waiver Fields → Custom Waiver Fields → New Section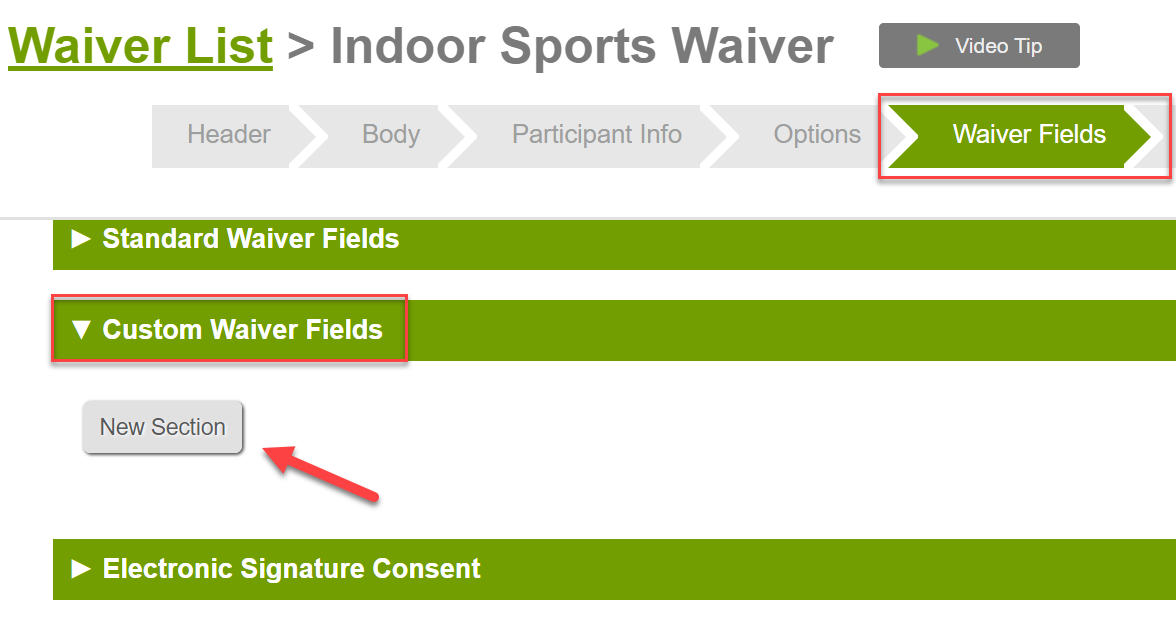 From here, follow the prompts to customize your waiver field, then publish to your live waivers to start collecting files right away.
View your attached files in your Waiver Console by selecting the participant's name. The Files tab on the right side of the screen will show all of the files submitted on the waiver.

For more detailed instructions on how to set up File Attach, please visit our Support Page.
What are the Benefits?
Smartwaiver offers numerous ways to organize data from your signed waivers. With File Attach, you can ask that your participants provide pertinent information not included in your waivers, such as driver's licenses, medical records, or other vital documents.
A Few Ways to Use File Attach:


Expedite Check-In:

Guests can upload their ID/driver's licenses to their signed waivers before they arrive, ensuring you have the information you need without increased wait time at check-in.



Notarized Medical Consent:

Many children's programs, including summer camps, extended-stay field trips, and athletic programs, require notarized medical consent to provide medical treatment when minors are outside the care of a parent or guardian. File Attach allows parents to upload these documents along with their signed waiver, preventing issues or delays in the event of an emergency.



COVID Vaccine Cards:

Amid the pandemic, many organizations require a valid COVID-19 vaccine to gain admission. With File Attach, your guests can upload digital copies of their vaccine cards to keep on file. This is especially valuable for businesses with repeat customers, including fitness centers, yoga studios, and hair salons.


Interested in File Attach?
Good news! If you're an existing Smartwaiver user, File Attach is already included in your subscription at no additional cost! Learn how to use it by visiting our Support Page.
Just hearing about us? If you're new here, welcome! Smartwaiver is the leader in digital liability waivers, with over 100 million waivers signed since 2012. Check out our features and all-inclusive pricing or try it yourself, absolutely FREE (Seriously, we don't even require a credit card.)