Smartwaiver & Mindbody Integration
You asked, and we answered! We're proud to announce that Smartwaiver is now integrated with Mindbody, the leading business management software within the fitness and wellness industry.
Since 2001, Mindbody has offered an all-in-one solution for client scheduling, employee management, marketing, payments, and online booking.
When partnered with Smartwaiver, it's now easier than ever to sync new client information from your digital liability waivers to your MBO dashboard.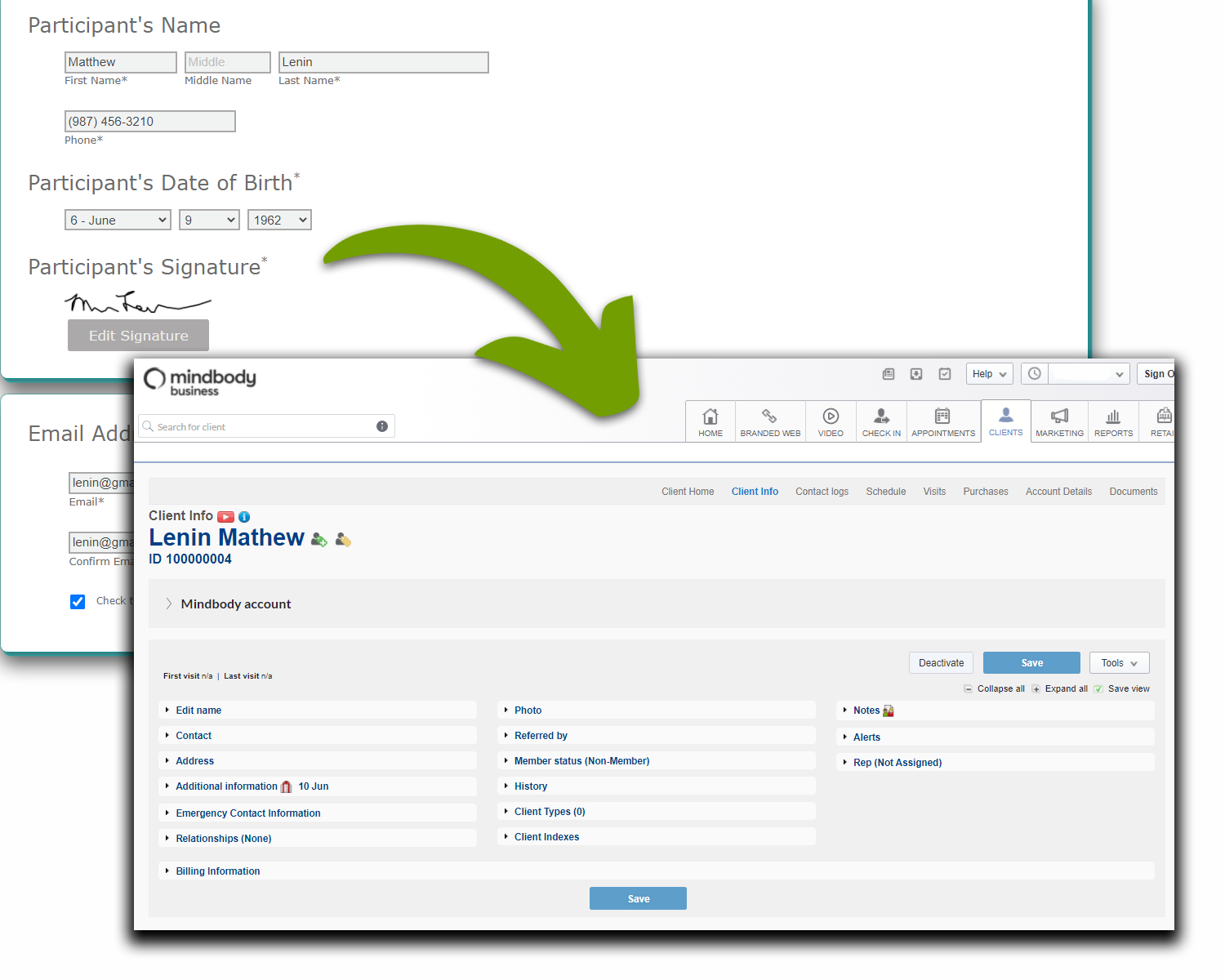 How Does it Work?
With the Smartwaiver + Mindbody integration, whenever a new customer completes your digital smart waiver, a new customer profile will automatically be created in your MBO dashboard.
In a few easy steps, you can quickly sync Smartwaiver with your Mindbody Online account.
Smartwaiver for Mindbody helps you save time and avoid clerical errors, ensuring you have the right information every time.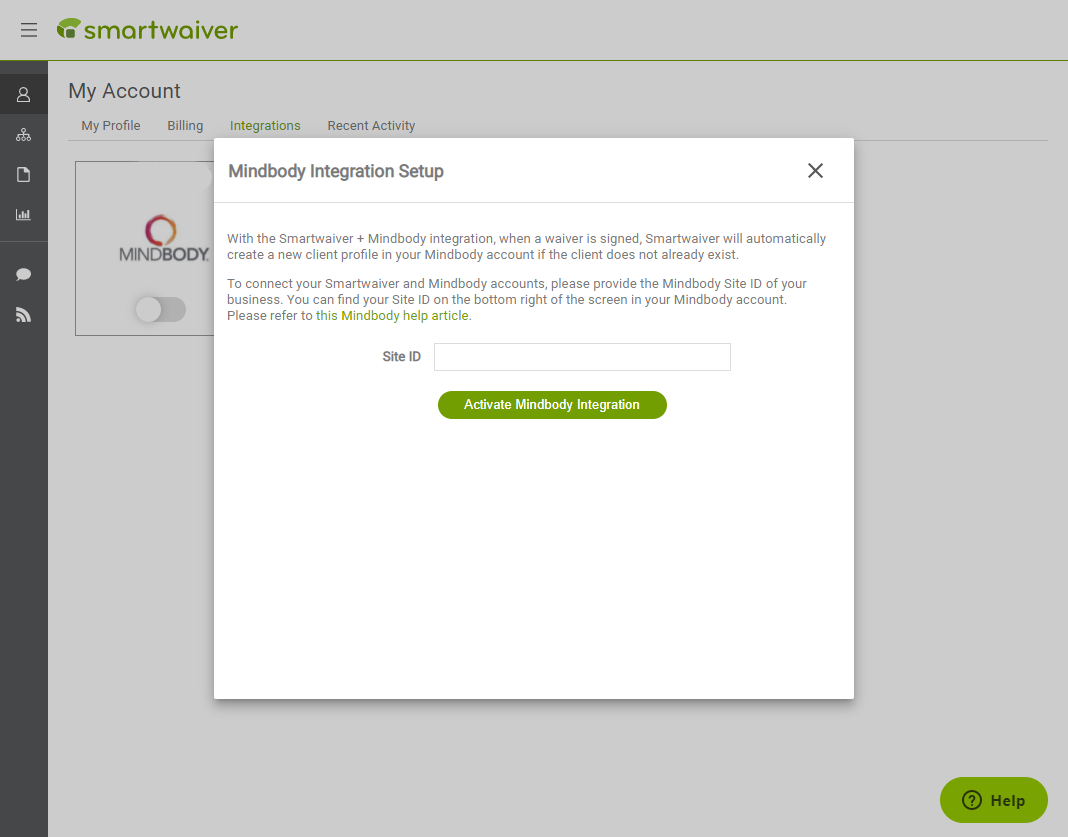 Leading the Way in the Wellness Industry
As software leaders in the wellness industry, Smartwaiver and Mindbody share a commitment to providing smart, secure, and efficient tools that help our customers streamline their businesses.
The Smartwaiver + Mindbody integration offers peace of mind in knowing you're not only protected from liability, but your client records are accurate and reconciled across the platforms you trust to manage your organization.
Because your client information is automatically entered in Mindbody, it also saves your team valuable time on data entry.
Why Smartwaiver
Liability waivers are vital for businesses in the health and wellness fields. From fitness instructors to day spas, liability protection is an essential way to protect your organization.
However, unlike paper documents, digital waivers are stored in the cloud. Their digital format not only makes them easier to distribute to activity participants but also to store, search, and easily reference when needed.
Digital smart waivers eliminate the need for paper documents while also providing valuable insight into your customer base, such as the number of participants who use your services each day and customer demographics to help improve your marketing initiatives.
Learn More About the Integration
Try it Free
Discover why over 13,000 customers trust Smartwaiver with their liability waivers. Sign up for your free trial today!