Announcing the Smartwaiver for TicketingHub Integration
At Smartwaiver, we believe that technical integrations not only strengthen our commitment to providing intuitive and efficient tools for our clients but also a seamless user experience for customers of their own.
We're proud to announce that TicketingHub, a complete online booking platform engineered for growth, is now integrated with Smartwaiver! They provide intuitive and cost-effective ticketing solutions for suppliers across the tourism, attractions, adventure, and events industry.
Who is TicketingHub?
With TicketingHub, suppliers have access to a robust all-in-one platform that easily integrates into their websites, helping to streamline the reservation and ticketing process. With a powerful API, organizations can connect their events with online travel agencies and trusted ticket resellers, allowing them to reach a larger audience.
Using their customizable ticketing widget, suppliers can marry TicketingHub's software with the look and feel of their branding, creating a more harmonious user experience.
Their customer-centric platform works with mobile devices and existing ticketing systems, providing a seamless experience for attendees and event organizers. Branded SMS reminders and email alerts remind potential buyers about the events they were interested in, reducing abandoned carts and maximizing sales. With powerful live analytics, suppliers can compare revenue across all of their social referrals to see where their ad spend is most effective.
Why Smartwaiver: A Shared Focus
With a shared commitment to putting our customers first, a Smartwaiver integration just made sense. With a client base consisting of adventure, event, and tour experiences, TicketingHub's customers rely on release of liability waivers to protect their organizations from litigation in the event of an accident or injury.
By integrating with Smartwaiver, their suppliers can incorporate digital release waivers into their confirmation emails, streamlining the reservation and signing process. This way, attendees can sign their release forms online before they arrive, reducing the time guests and organizers spend checking in on event day.

In a few easy steps, event holders can link their Smartwaiver digital waivers to their TicketingHub accounts. Once linked, the suppliers' ticket booking confirmation email will contain a link to their digital smart waiver. The email language can also be customized, allowing suppliers to incorporate their own wording and remain consistent with their brand and marketing materials.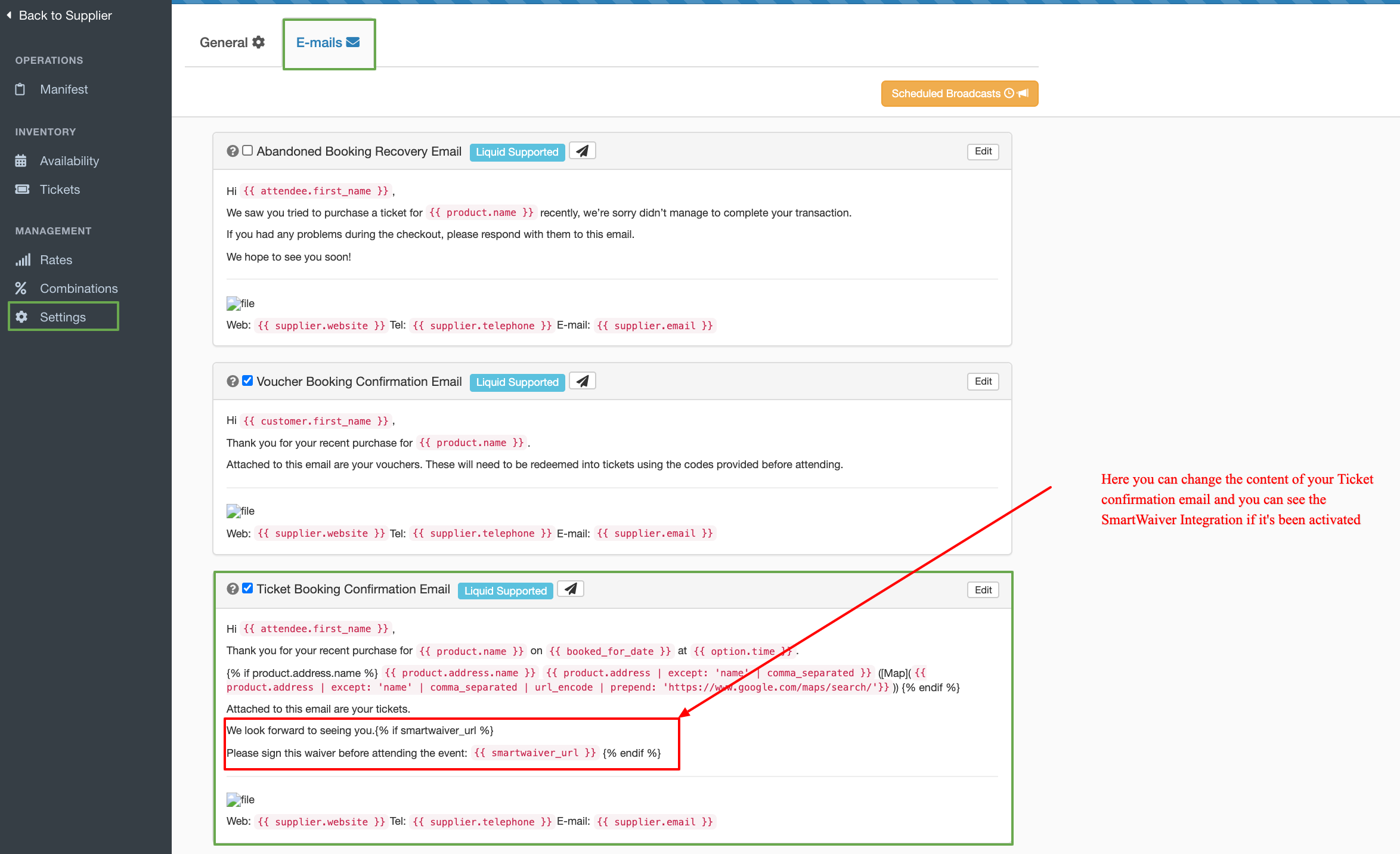 Why Smartwaiver?
"TicketingHub's partnership choice is data-driven. The majority of our clients requested Smartwaiver as an integration partner."
— Carl Pihl, Founder, TicketingHub
Liability waivers are essential for businesses that provide experiences. However, unlike paper documents, digital waivers are stored in the cloud. Their digital format not only makes them easier to distribute to activity participants but also to store, search, and easily reference when needed.
Digital smart waivers eliminate the need for paper documents while also providing valuable insight on your customer base, such as the number of participants who use your services each day and customer demographics to help improve your marketing initiatives.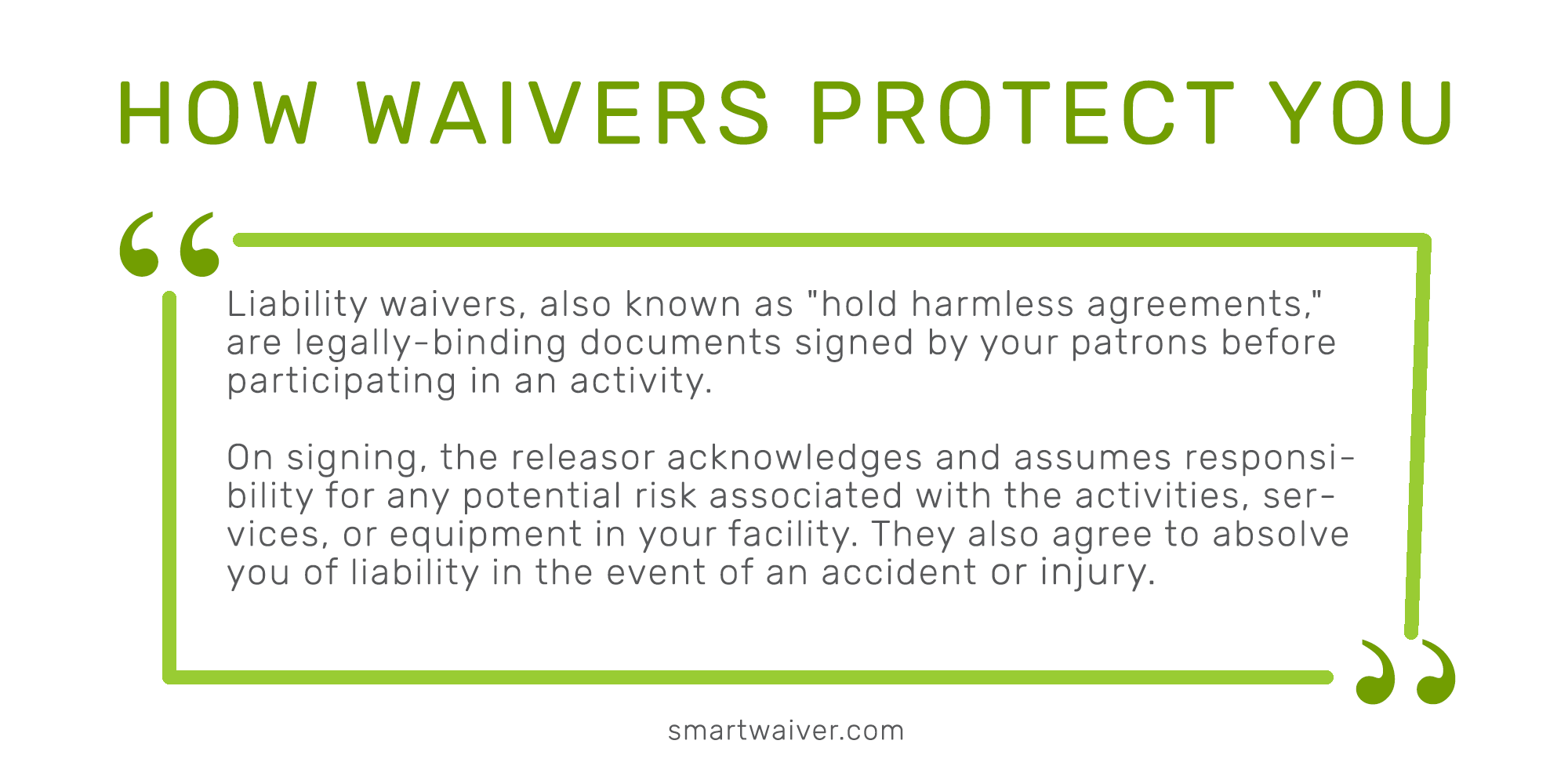 Learn More About the Integration