We've had a lot of folks ask us recently about adding a photo feature to the Smartwaiver service that allows them to manually take a picture of a participant's ID with their webcam and then attach that photo to the waiver in their Waiver Console. Well, we listened and developed a snazzy tool that lets you do just that.
When you log in to your Smartwaiver account, simply click on one of your signed digital waivers in the Waiver Console. You'll notice a little green camera button on the right of the screen. Click on that, Take a Picture and Voila! That picture will now be associated with the participant who signed the waiver and will appear in your Waiver Console.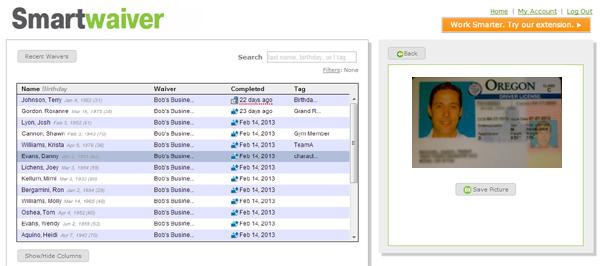 Stay tuned… We'll have an announcement for a more robust photo feature in the coming months that will be sure to knock your socks off. No, really!