The wait is over – Smartwaiver's patent pending technology, Auto Photo Capture, is now available for all Smartwaiver customers to use. With Auto Photo Capture you can easily add an extra layer of photo verification to the digital waivers participants use at your location.
Here's how it works:
1. A participant signs your digital liability waiver at your location on an iPad, Android tablet.
2. As the participant is signing your waiver, three photos are automatically taken at various stages of the digital signing process with the built-in webcam on your device.
3. Immediately after the participant hits the Accept button on your waiver the photos are attached to the PDF copy of the waiver as well as associated with the signed digital waiver in your Waiver Console.
What the PDF copy looks like: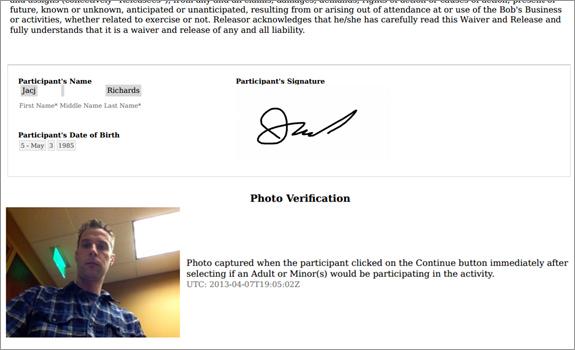 How the photo appears in your Waiver Console: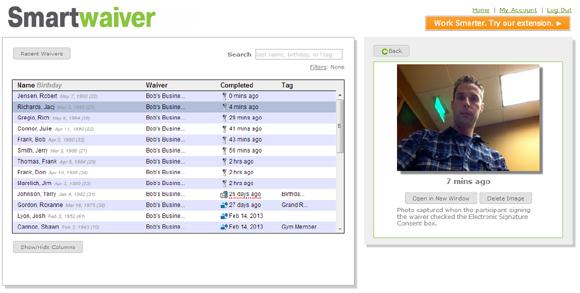 Smartwaiver customers on all service plans can start using Auto Photo Capture at their location at anytime. There is no hardware to install and no software to purchase. All you need to do is download the free app, change a few settings on your device and let Smartwaiver do the rest.
We hope you enjoy it!

Download the free app for your…
iPad (4th generation or higher)
Android Tablet