If your business offers multiple activities, you might require customers to sign a waiver specific to the activity they're participating in - which means you have multiple waiver templates to manage. One of the many benefits of turning your waiver into a smart waiver is the ability to create an unlimited number of waiver templates (which you can edit at any time). You can then display your multiple waivers on the same page on what we call a Waiver Index Page.

Setup in a Few Simple Steps
When creating your smart waiver, simply go to the Options tab in the waiver editing tool and place a check in the box under the Waiver Index Page dropdown. Give your waiver a descriptive title that customers will understand, select the position on the page where you'd like the waiver to appear…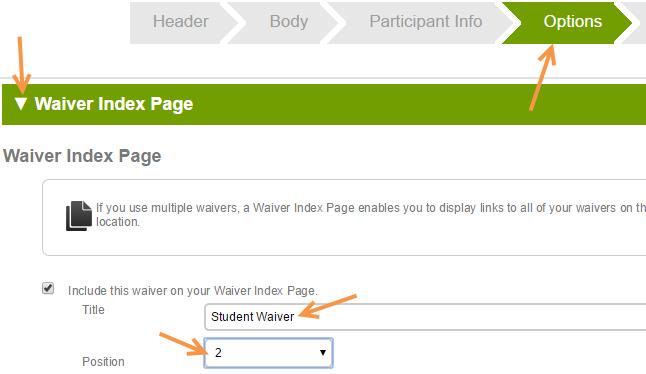 and you're all set!

Your Smartwaiver Kiosk
Now when you use the free Smartwaiver Kiosk app on your iPad your Waiver Index Page will automatically display all of the waivers you've selected to be on the page.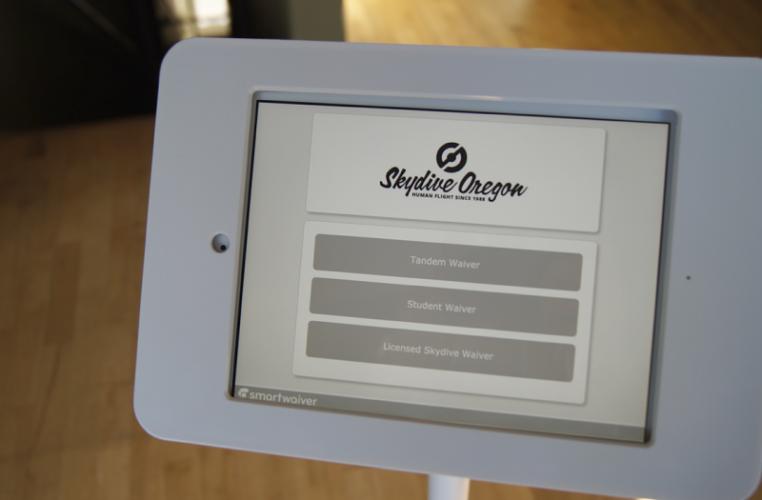 On The Web
Like each smart waiver you create, your Waiver Index Page has a unique URL. So if you want to show links to your waivers on one webpage, you can send out the URL to the Waiver Index Page. From here your customers can choose which waiver they need to complete.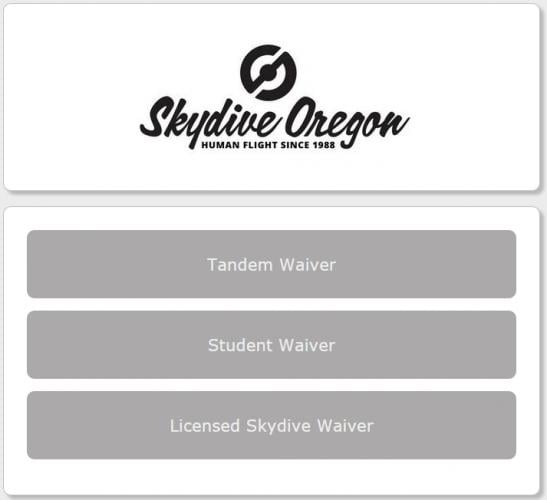 You'll find the URL in your Waiver Editor. Just click on the icon next to your waiver title and then copy and paste the URL from your address bar.





You can also choose to display your Waiver Index Page on your waiver widget.


Viewing The Signed Waiver
After a waiver is signed, you'll see the title of the waiver in your Waiver Console under the Waiver Title. If multiple waiver templates have been signed you can narrow down a search for a waiver by using Filters.




You can also use waiver filters when exporting participant data and viewing your Smart Trends reports.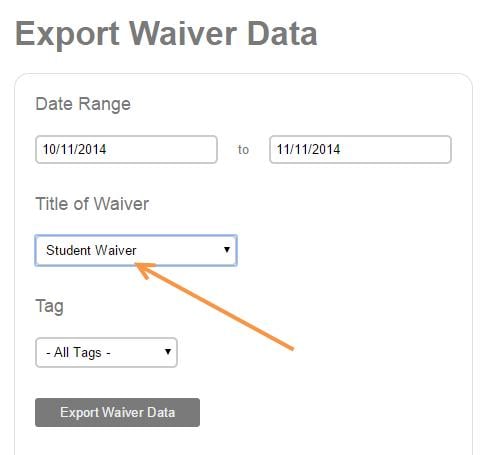 If you need help creating a Waiver Index Page, just let us know. We'll get you set up quickly!