We know what a pain it can be to run a business using multiple software programs. When applications don't talk to each other, you end up spending way too much time re-entering data into different systems. That's why we released the Smartwaiver API two years ago. The open API seamlessly connects the waiver signing process with applications your business is already using. A number of developers and CRMs have already integrated Smartwaiver's API which is helping businesses run their back-end operations more efficiently. Today we're pleased to announce Autofill, a nifty, time-saving feature for customers on the front-end.

By adding a simple query string to the end of your waiver's URL your developer can easily set up a process that pre-populates or "Autofills" the participant's Full Name, Date of Birth and even a tag (if you're using one).

So now when a customer completes a form with your web-based CRM or POS (e.g: a registration or billing form) and then needs to complete a smart waiver as part of the sign-up process, their name and DOB can be easily passed on to the waiver.

You simply take your existing waiver URL, for example: https://www.smartwaiver.com/w/5631081d4df31/web/ and then append the below in red:



When a customer clicks on the full URL, the fields on the waiver will automatically populate: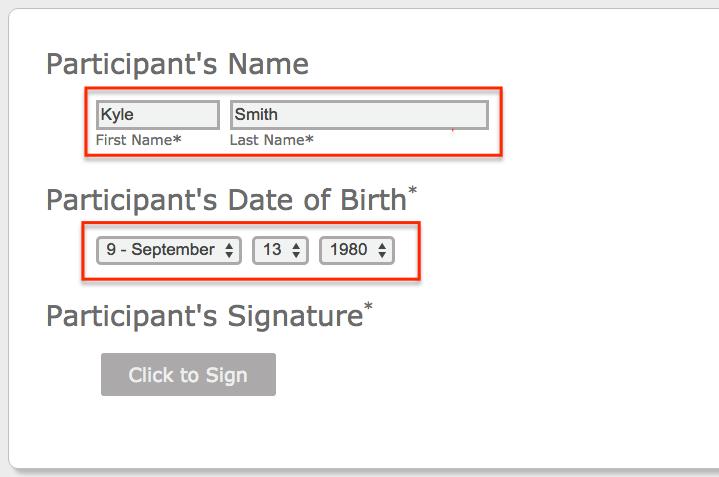 We built this new API feature based on your direct feedback. We hope it saves you and your customers a little time. If you have any suggestions on how to make the signing process even simpler, please get in touch and let us know your thoughts.