No one can deny that the events of last year impacted industries across the board. The parks and recreation sector was no stranger to this. With most in-person programs canceled or moved to a virtual format, many recreation organizations had to quickly move their operations online and pivot to a new (remote) way of working.

2021 brings hope, but it's impossible to say when life will turn back to normal—or if this is the new normal. Recreation center leaders like yourself may have come up with temporary solutions to keep up with turbulent times, but now it's critical that you look to the future and prepare for what's to come this year.

Should you create COVID-specific waivers for programs? Or invest in an upgraded recreation management solution? What kinds of activities are both enjoyed by your members and in compliance with current safety guidelines?

We at CommunityPass have already created a specific resource for parks and recreation departments in response to COVID-19 at the start of the pandemic. Now, nearly a year later and with much more experience under our belt, here are some of the best practices we've compiled:
Invest in tools that support a contactless experience
Create programs that your community genuinely wants
Prepare finances for potential severe budget cuts
Keep up with new health guidelines and relevant news updates
Brainstorm virtual and at-home program ideas
Think of this as the time to start anew, when you can use innovative tools and online strategies to bring your community members programs and opportunities like they've never seen before. Let's begin.
1. Invest in tools that support a contactless experience
Currently, the vaccine is rolling out for high-need individuals and frontline workers, and we are on the path to recovering from the health, societal, and economic impacts of last year. However, parks and recreation departments and other organizations still need to be wary of the risks of in-person experiences.

Having the tools and resources to support contactless program management is critical if you want to continue providing experiences and opportunities for your community while still prioritizing the health and safety of all.

You might consider recreation management tools that can:
Facilitate seamless online registration and payments so that community members can sign up touch-free from the comforts of their own home and minimize contact with your staff
Offer an online searchable program catalog so members can easily search, browse, and find scroll through different events and activities
Use online waiver forms to customize specific policies (like for COVID-19) for program participants to agree to and sign electronically
Pivot the bulk of communications to email or text
Facilitate contactless facility check-ins with a bar code scanning service
Provide immediate access to key member information with tablets and other devices to avoid face-to-face contact
Thanks to modern technology and online solutions, there are a number of tools available that can help you accomplish what you need to do in a contactless way. However, it can get cost-heavy and data-intensive if you have separate tools for each.

As our CommunityPass guide to recreation management software states, "The best parks and recreation management software integrates all of your day-to-day tasks and more complex functions into one comprehensive solution." Find a system that has all the capabilities for a touch-free experience to ensure you're prepared for whatever comes your way this year.
2. Create programs that your community genuinely wants
Last year, you had to quickly pivot your existing programming to be in line with safety protocols and local legislation. To make up for those ups and downs in your parks and recreation management, creating programs that your community will genuinely want to attend and be a part of is even more critical than ever before.

Don't just guess what your community members want. Try these quick methods to get a better idea of the exact programming you should implement:
Look at past popular programs in your database
See what other parks and recreation centers are offering
Consider the area you're in for local outdoor activities, like parks, national parks, lakes, and oceans
Send a survey to your community members
If you want to consistently create the best programming for your community members, your parks and recreation department needs to have a database of all important engagements and registrant details, as well as capable reporting abilities. This way, you can keep track of how current programming is going and pinpoint strengths and areas of weakness.

Your comprehensive recreation management solution should centralize your data in one place. An all-in-one solution can more effectively ensure that systems are up to data hygiene standards (as outlined by Accudata) and can better produce and customize reports that give you genuine value.
3. Prepare finances for potential severe budget cuts
According to the National Recreation and Parks Association, a top prediction for 2021 is that without robust federal help, one-third of all parks and recreation budgets will face cuts of 25% or more in their 2021-2022 fiscal year.

Why is this? Well, economic conditions have been hit hard by the pandemic, with local and state tax revenues from income and sales taxes still declining as pandemic response costs are rising. Despite these challenges, it's unclear whether financial help from the government will be offered.

To best increase efficiency while decreasing costs for your parks and recreation department, you need integrated financial reporting and payment processing capabilities. This way, you can reconcile payments and create much-needed reports to stay on top of your department's finances.

Specifically, parks and recreation leaders should actively:
Track daily deposits and transfers for programs
Reconcile collections with registration records
Create regular reports on the department's finances
The ability to access and customize accurate and insightful reports is crucial for your financial data. It gives you a comprehensive look at how your department is faring and can provide key metrics to help you better determine the financial choices for your future programming and memberships.

Your systems should allow you to save these reports as an Excel spreadsheet so your team members or other stakeholders can view your financial status easily. Make sure you can access all of this information from a financial dashboard, giving you a transparent view of your data, monthly statements, and settled versus unsettled payments.

Reporting tools like the above can not only get your department on top of your finances but can also help you grow your revenue over time.
4. Keep up with new health guidelines and relevant news updates
If there's one thing that we know, it's that we need to be able to pivot quickly to changes in the environment. No one could have predicted the impacts of COVID-19 on recreation programming last year, but the tools and resources you have can help keep you and your community members better informed.

It's critical that you're actively keeping up with new health guidelines and relevant news stories. Resources like the official COVID-19 website created by the brains from the CDC, the White House, and FEMA, as well as the National Park Service site can help.

For example, it's been announced that all national historic parks will need to abide by a new federal mask mandate for COVID-19 prevention and protection. If legislation like this affects your own recreation programming, this needs to be prioritized by your leadership as well as observed by your community members.

In response to this, you might consider creating specific forms to ensure that your program participants are aware of required mandates and confirm that they will be followed. Waivers created specifically for COVID-19 policies can keep everyone safe as well as mitigate risks for your own department.

Along with actively educating your leadership and department, you need a reliable way to communicate these updates to your community members. Using your marketing and communication tools, you should:
Quickly alert registrants of cancellation and refund policies as well as new safety protocols
Respond to and comply with contact tracing protocols with email/text messages
Incorporate customized online forms or waivers with the updated policies
For best results, you'll need capable integrated communication tools with marketing automation. This feature is critical if you want to send the necessary information in a timely manner.
5. Brainstorm virtual and at-home program ideas
Another trend predicted by the National Recreation and Parks Association is that virtual programs will proceed to thrive in 2021.

You should continue with the virtual programs that your team quickly came up with last year. But, with more experience and the help of capable tools by your side, those same virtual and at-home offerings can be fine-tuned and improved.

Along with your recreation management solution, take advantage of popular digital platforms that can facilitate video conferencing, live streaming, content creation and sharing, and even broadcast public access channels. Then, start brainstorming some fun ideas, but make sure to use the best practices outlined earlier in the article to help find the most valuable programs for your community.

Some popular choices have been:
Individual outdoor exercises. Send your community members a list of exercises they can do on their own time. This can include fun hikes, workouts at local parks, and other individual physical activities.
Lead an online exercise class. Use a live streaming tool and equip the help from an expert to lead a fun class for your members at home. Facebook, Instagram, and Twitch are popular free options you can use.
Arts & crafts activities. These types of activities are great for those who are also at home with their kids.
E-sport competitions. The gaming community has thrived during this time, with e-sports becoming increasingly popular. Take the reins of this industry and start hosting your own e-sport competitions for your members to participate in.
The virtual and at-home opportunities you can provide are endless. These types of programming are likely to continue rising in popularity, especially as community members appreciate the convenience more and more. In a post-pandemic future, you might even pivot your in-person activities to also include virtual and at-home elements to make this a hybrid experience.
Wrapping Up
This year, we're smarter and more experienced than we were in 2020. Using what you've learned and keeping in mind new best practices will ensure that your recreation center management is able to meet your members' current needs and bring your programming to another level. This is a time to revitalize your existing strategies and leverage innovative tools to your advantage — don't miss out and start planning now.
---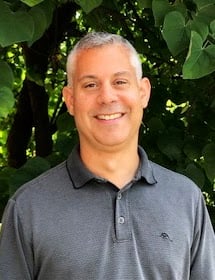 Joseph Oriente is the President and Founder of Capturepoint, creator of CommunityPass. Joe established Capturepoint in 1999 and launched CommunityPass in 2003, which was initially created to provide online registration and payment for a local town sports council that was overwhelmed with an increasing number of paper registrations.
Since then, Joe has been responsible for expanding CommunityPass nationally to become one of America's most well-respected and complete online management solutions with registration, membership, and facilities software serving the recreation and school markets.