Collect digital waiver forms hands-free and reliably online through the Smartwaiver platform.
As governments loosen COVID-19 related restrictions, and businesses around the world start to slowly reopen their doors to customers, some consumer trends are already beginning to emerge in the "new normal". One of these trends appears to be a shift toward contactless transactions, which not only includes the exchange of money (already popular outside of the U.S.) but also the exchange of customer information (e.g., waiver signing).
Some of your customers may be wary of high public touch points like waiver kiosk stations as more studies are published showing the potential for the coronavirus to survive on hard surfaces for days. No matter how many disinfectant wipes you use on your iPad during the day, the best way to address these customer concerns will be to eliminate as many public touch points as possible.
Here are three simple ways your business can create a hands-free waiver signing process with Smartwaiver:
1) Sign The Waiver Online

The most obvious and efficient way to go touchless at your facility is to encourage your customers to complete the waiver online at home, before they arrive at their activity. This not only eliminates the need for participants to touch waiver signing stations at your location, but it also streamlines the check-in process when they get there.
With Smartwaiver you can:
2) Generate a QR Code
If participants are unable to complete the waiver from home, rather than sending them to your waiver kiosk station, you can simply direct them to a printed QR code which you can hang from a wall or display on the front desk counter.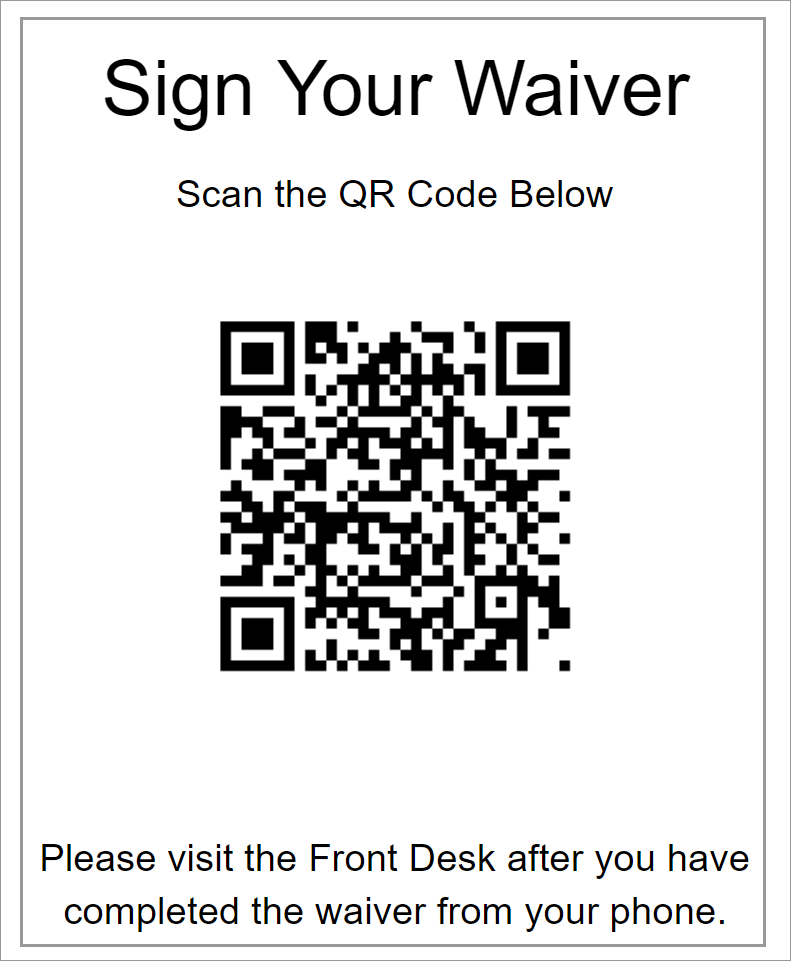 QR or "Quick Response" codes are scannable 2D codes that prompt an action on your smartphone. QR codes have come a long way since they were introduced back in 2011. Most newer phones, including iPhones, have the scanning functionality built into the camera. So all participants need to do is point their camera at the code and the waiver will appear in their phone's browser - no 3rd party apps necessary!
3) Text the Waiver to the Customer
You also have the option of texting the waiver directly to the customer's phone from the Waiver Console (U.S. and Canadian numbers only). Simply select your waiver from a dropdown menu, add the customer's phone number and a short message and click Send.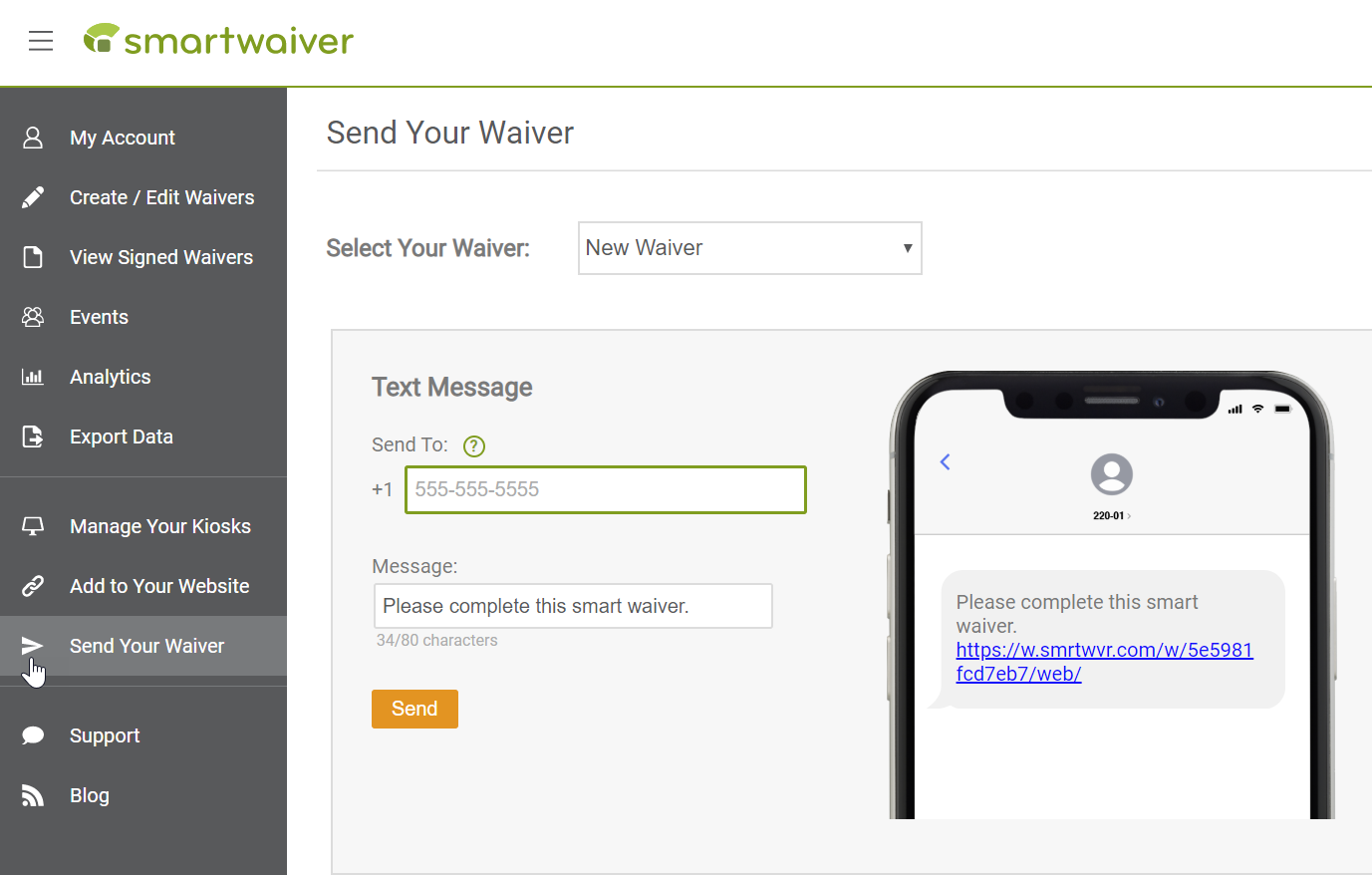 With these three tools at your disposal, you'll be able to cut down on touching shared objects at your facility, giving your customers peace of mind while increasing the efficiency of your check-in process.