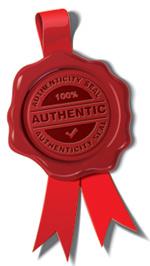 Every online liability waiver signed with Smartwaiver now includes a Certificate of Authenticity shown at the top of the signed PDF. This provides an easy way for all parties to the agreement to verify that the PDF document has not been modified and is in its original format. We like to think of it as a "tamper proof label" for your digital documents.

Now both the activity operator and the activity participant can rest assured that they are looking at the original signed document.

Of course if you're viewing the signed PDF document from your Smartwaiver account in the Waiver Console you won't need to verify the authenticity. The Certificate of Authenticity is just a handy way for all other parties to confirm they are viewing the original document.