Collect digital waiver forms hands-free and reliably online through the Smartwaiver platform.
As states across the country loosen COVID-19 related restrictions, many businesses are re-opening their doors to customers with a focus on sanitation and improved safety. Among these changes is a shift toward contactless transactions, including touchless exchanges of money (already popular outside of the U.S.) and customer information (e.g., waiver signing.)
While new guidance from the CDC notes that the risk of surface transmission is considered low, many are still wary of high-traffic touchpoints, such as waiver kiosk stations. By reducing or eliminating these touchpoints, you can address these concerns and put your customers at ease.
Here are three simple ways Smartwaiver can help you shift to hands-free waiver signing.
1) Sign The Waiver Online
The most obvious and efficient way to go touchless is to encourage customers to complete their waivers online before they arrive at the activity. This not only eliminates the need for participants to touch waiver signing stations at your location but also streamlines the check-in process when they get there.
With Smartwaiver you can:
2) Generate a QR Code
If a participant was unable to complete their waiver online, you can easily direct them to your printed QR code.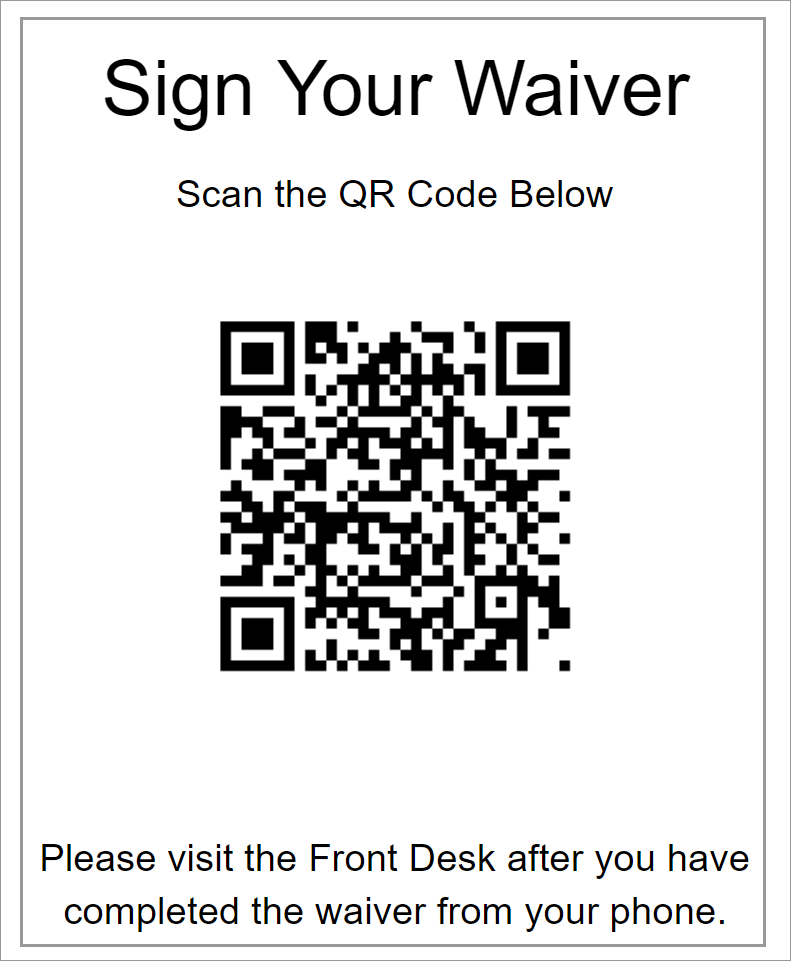 "Quick Response" codes are scannable 2D codes that prompt action on your smartphone. Most newer phones, including iPhones, have the scanning functionality built into the camera. So all participants need to do is point their camera at the code, and the waiver will appear in their phone's browser - no 3rd party apps necessary!
3) Text the Waiver to the Customer
You also have the option of texting the waiver directly to the customer's phone from the Waiver Console (U.S. and Canadian numbers only). Simply select your waiver from a dropdown menu, add the customer's phone number and a short message and click Send.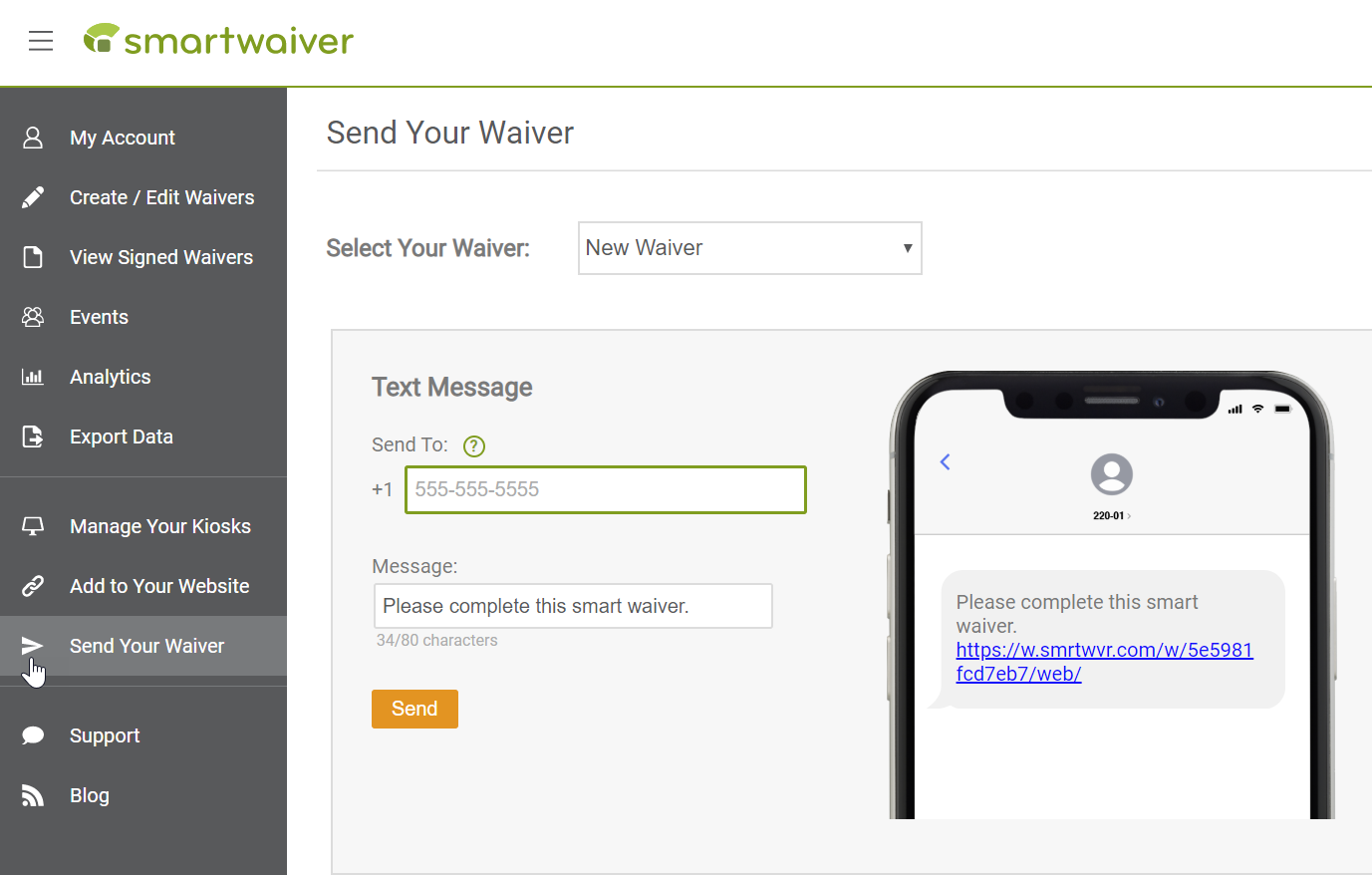 With these three tools at your disposal, you'll be able to cut down on touching shared objects at your facility, giving your customers peace of mind while increasing the efficiency of your check-in process.