Spotlight on Tumalo Creek Kayak & Canoe
Based in beautiful Bend, Oregon, Tumalo Creek is a locally-owned -and-operated paddling business offering kayaking and paddleboard rentals, lessons, and guided tours on the scenic Deschutes River.
As the cornerstone in Central Oregon paddling for over twenty years, Tumalo Creek is a family business that proudly supports a team of up to 60 employees throughout the summer, strengthening the city's thriving tourist industry and the local economy.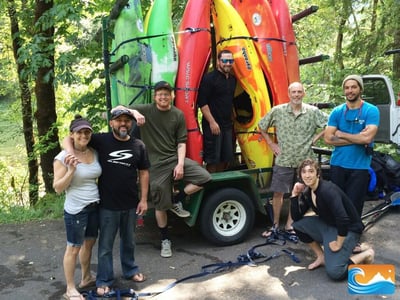 Like many in the adventure tourism industry, Tumalo Creek had to pivot amid the pandemic, ensuring the safety of their staff and customers while working to provide the same high-quality service and experiences they're known for.
With improved safety and sanitation measures in place, including handwashing stations, social distancing measures, and contactless digital waivers, Tumalo Creek is ready to take on the 2021 summer season.
With the upcoming season springing to life, we reached out to the friendly team at Tumalo Creek to find out how they're making Smartwaiver work for their organization.
Tumalo Creek & Smartwaiver
As a long-time Smartwaiver user, Tumalo Creek leverages contactless digital waivers to protect their organization while providing high-quality services and memorable experiences for their guests.
Whether they're paddling whitewater rivers or kayaking serene lakes high in the Cascade Mountains, the Tumalo Creek team notes digital smart waivers are "quicker and simpler for clients, and the paperless process is always well received."
How long have you been a Smartwaiver user?
(TC) "I have been at Tumalo [Creek] for seven years now, and we have relied on Smartwaiver for as long as I can remember. I have no idea how we managed without it."
Why did you choose Smartwaiver?
(TC) "The power and flexibility the system offers without giving up elegant simplicity make the decision a no-brainer. It doesn't hurt that they are based right up the road and give top-notch, personalized service."
What is your preferred method for collecting waivers?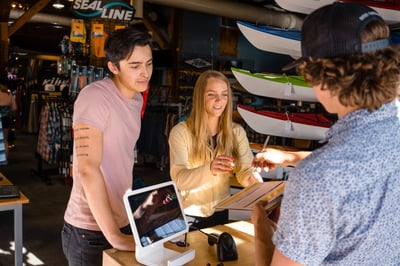 (TC) "As much as possible, we try to have customers fill out waivers in advance on their own devices. Integration with our booking software makes this easy, and it allows for super quick and painless check-ins.
"Pre-signed waivers have also been a huge help under COVID, minimizing customer contact with our waiver stations.
'When we need to have one signed in person, we use the iPad app as a self-guided kiosk, which is simple, reliable, and does everything we need."
What benefits do digital waivers provide your clients?
(TC) "Digital waivers are quicker and simpler for clients, and the paperless process is always well received. It makes their experience easier so they can focus on having fun, not signing form after form."
What benefits do digital waivers provide your team?
(TC) "So many. Digital waivers save us from digging through old boxes when a waiver lookup is needed. They make it easy to know if a returning customer has already signed, and they help our business stay more eco-friendly by reducing our reliance on paper.
"Beyond that, the batch analytics made available by digital waivers are awesome. We can see marketing trends across our entire customer base and shape our business accordingly."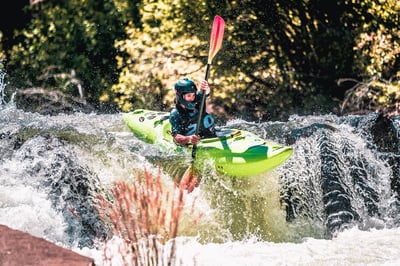 Outside of hold harmless/release of liability waivers, are there any other waivers you rely on for your operations?
(TC) "Our waivers encompass social media/photo releases all in one place, reducing the need for redundant forms.
'We do have multiple versions so that we only collect the information we truly need -- our rental waiver is more thorough than our retail demo waiver, for example. Smartwaiver makes this specificity easy to maintain and modify as needed."
What do you want readers to know about Tumalo Creek?
(TC) "We are so much more than a retail shop. We offer instruction, guided tours, special events, demos, and rentals of all kinds. Our operations have been carefully designed with distancing and sanitation in mind to keep our customers safe. Check out tumalocreek.com and get on the water with us! 2021 Reservations are available now."
Wrapping Up
At Smartwaiver, we take pride in helping our clients achieve their goals.
Learn more about Tumalo Creek and its extensive offerings by visiting their website.
To find out how Smartwaiver's contactless digital waivers can benefit your organization, explore or features or, try it for yourself at no charge with our free trial.